November 16, 2022 | workshop, drone, dji, gimbal, photo, cinematic, video, work shop, learn, learning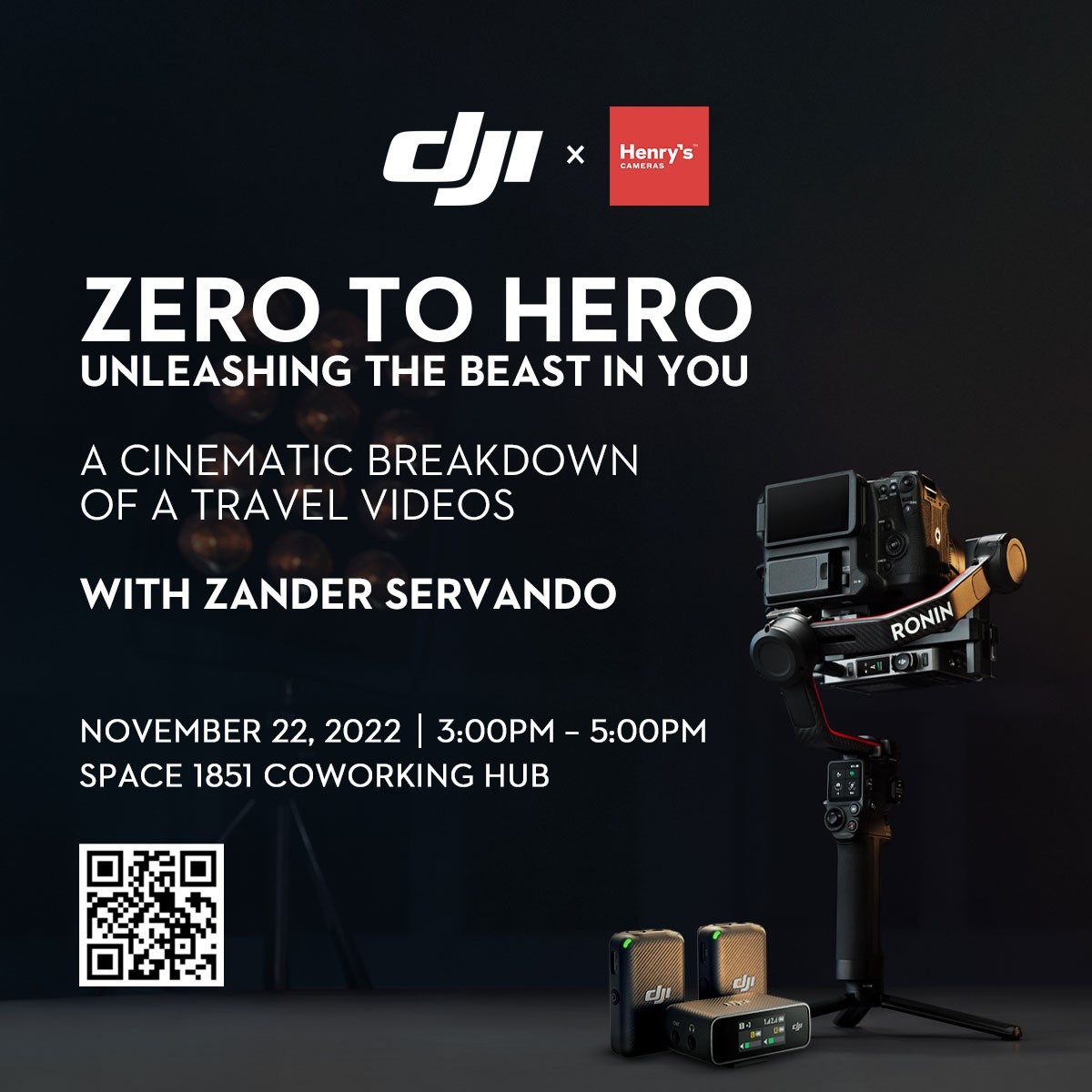 Topic: Basic Gimbal usage and introduction of Microphone

Introducing the DJI RS 3 in connection with the DJI Microphone to entry level Videographers, Film Makers and Photographers. Learn the tips and techniques in using the gimbals and microphone that you've ever done before.
WHAT TO EXPECT:
Join us for an artistic hands- on workshop arranged by Henry's Camera.

WHEN: November 22, 2022 from 3:00PM – 5:00PM
WHERE: Space 1851 Coworking Hub Manila.

We will have demo units' already set-up for you to touch and try and experienced new ways in capturing the best moments of life. We will give DJI exclusive merchandise and certificates to participants!