Thank you for shopping with us. We at Henry's Cameras values our loyal customers. To further improve your Henry's Cameras online shopping experience, we are launching the Henry's Cameras Rewards System.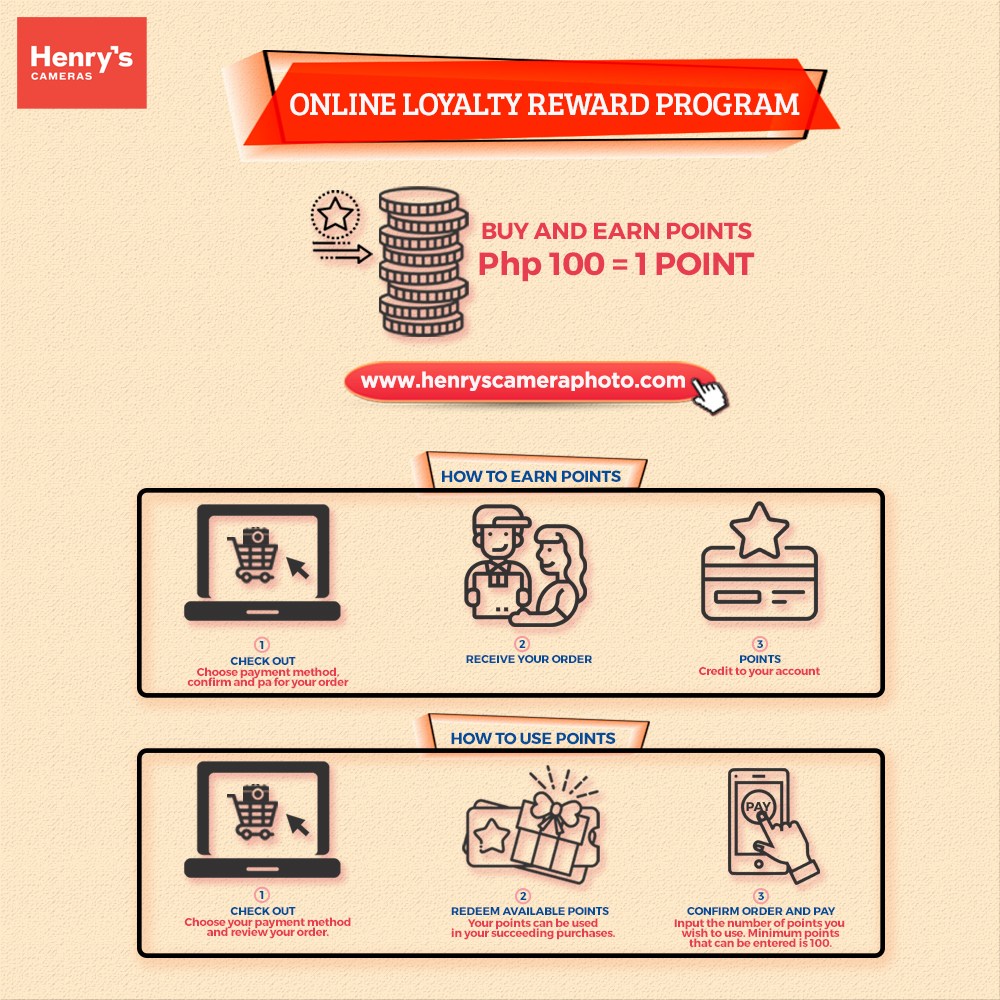 HOW TO EARN POINTS

To earn points, simple purchase any item in our online shop. Every 100 pesos worth of total purchase is equivalent to 1 point.
Earned points will be credited to your account upon completion of order - meaning that the order has been successfully received and there are no dispute from your end.
Kindly allow 24-48 hours from date of completion for your points to reflect in your account
HOW TO USE YOUR POINTS
Your points can be used upon check out in your succeeding purchases. Each point is equivalent to a peso. (100 points = 100 pesos).
To redeem points as discount to your purchase, kindly input the number of points you wish to use.
NOTE: Minimum points that can be used per transaction is 100. Maximum points that can be used: 500 points per transaction.

HOW TO CHECK YOUR POINTS
All your points earned and used will be shown under the My Account menu > Loyalty Rewards.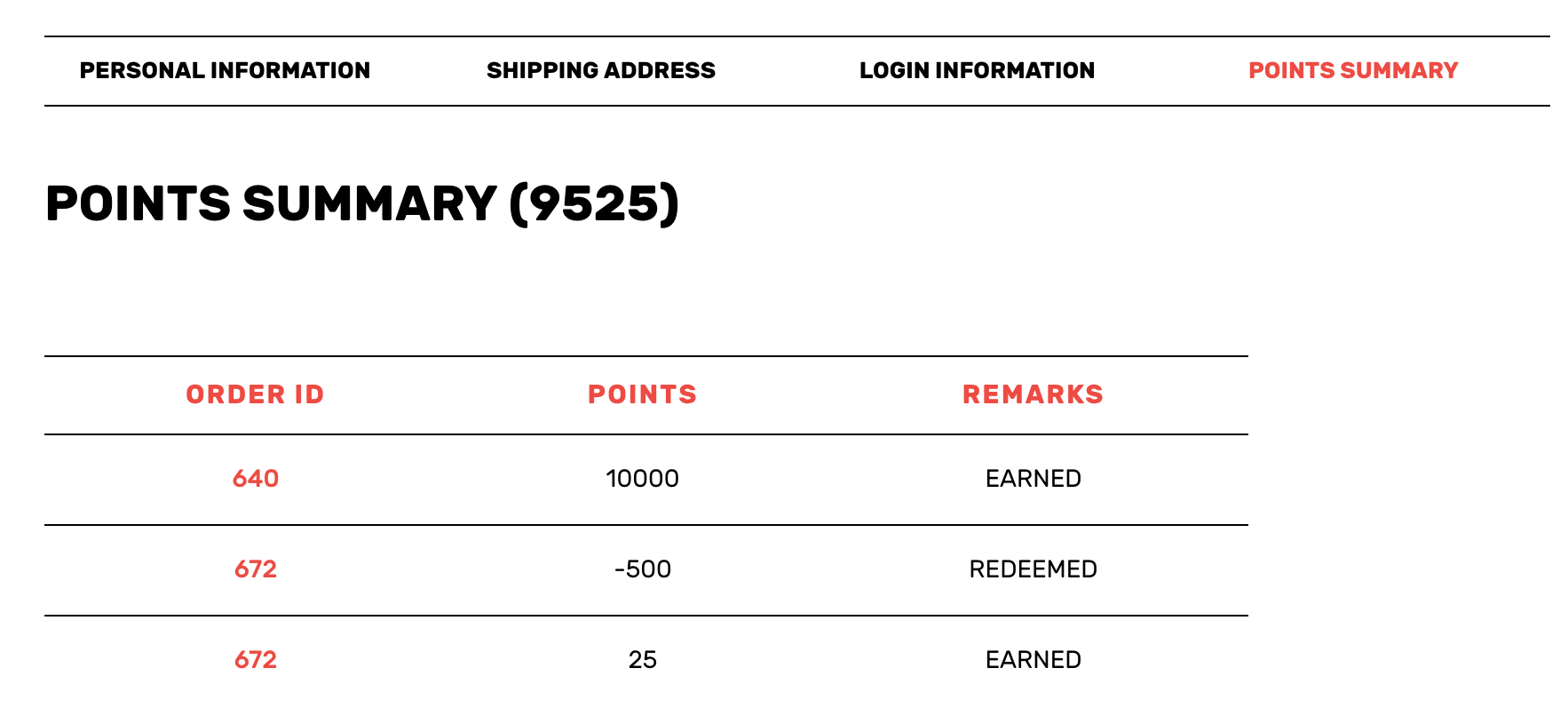 TERMS and CONDITIONS
1. Clearance sale items are not valid for earning of points and points redemption.
2. Points earned in a year are valid until March of the following year. (Ie: points earned from January-December 2019 are valid until March 2020.)
3. Points can be redeemed and deducted from item price. Not applicable to shipping/handling fee deduction.
SUPPORT
In any case that there are missing points or other concerns regarding the points used/earned, kindly email sales@henryscameraphoto.com and please put this subject: POINTS INQUIRY - ORDER # (xxxxx). Kindly input the order # where the point(s) in question is related to.