Loyalty Rewards
We at Henry's Cameras value our loyal customers. To further improve your Henry's Cameras online shopping experience, we launched the Henry's Cameras Rewards System!
Our rewards let customers earn and redeem points for discounts on their purchases, earning 1 point for every ₱100 spent.
See our guides on how you can earn, redeem, and view your points!
How to Earn Points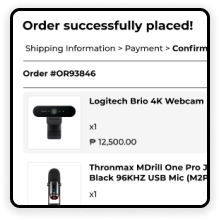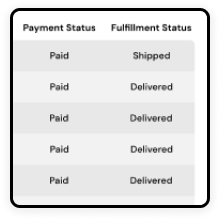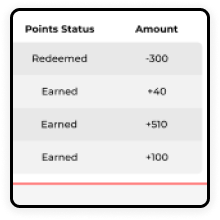 Order
Place your order and confirm your payment method.
Receive
Track your order status until it is fulfilled.
Earn
See the credited points reflected on your account 24-48 hours after order fulfillment!
How to Redeem Points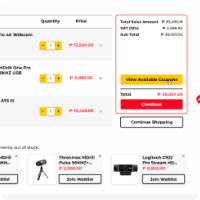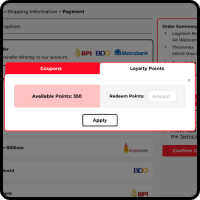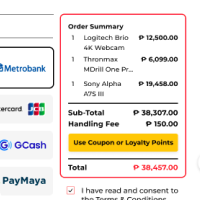 Order
Review your order summary.
Redeem
View your available points and enter the amount you wish to redeem.
Pay
Review your bill after applying the discount and confirm your payment method and transaction.
How to Check Your Points
1
Log In
Log into your account.
2
Go to the My Account Page
See your personal details.
3
Click on the Loyalty Points tab
View your available points and their summary details!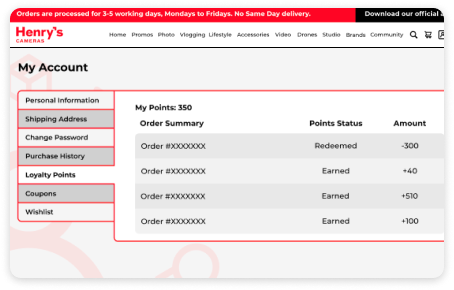 1. Clearance sale items are not valid for earning of points and points redemption.
2. Points earned in a year are valid until March of the following year. (i.e: points earned from January to December 2019 are valid until March 2020.)
3. Points can be redeemed and deducted from item price. Not applicable to shipping and handling fee deductions.